I chose to focus my poster designs on Raymond Antrobus's poem about his experience at Miami Airport. While reading through this poem I noticed the outrageous questions he was asked by the officer while going through TSA. This poem was also titled "A Poem When We're Disbelieved" which I also focused on. This poem is a one-way conversation from the point of view from Antrobus. He is a deaf teacher from England who is also of Jamaican descent, which was shocking and confusing for this officer to understand. 
My main idea was for these posters to make others uncomfortable and mimic a police profile investigation.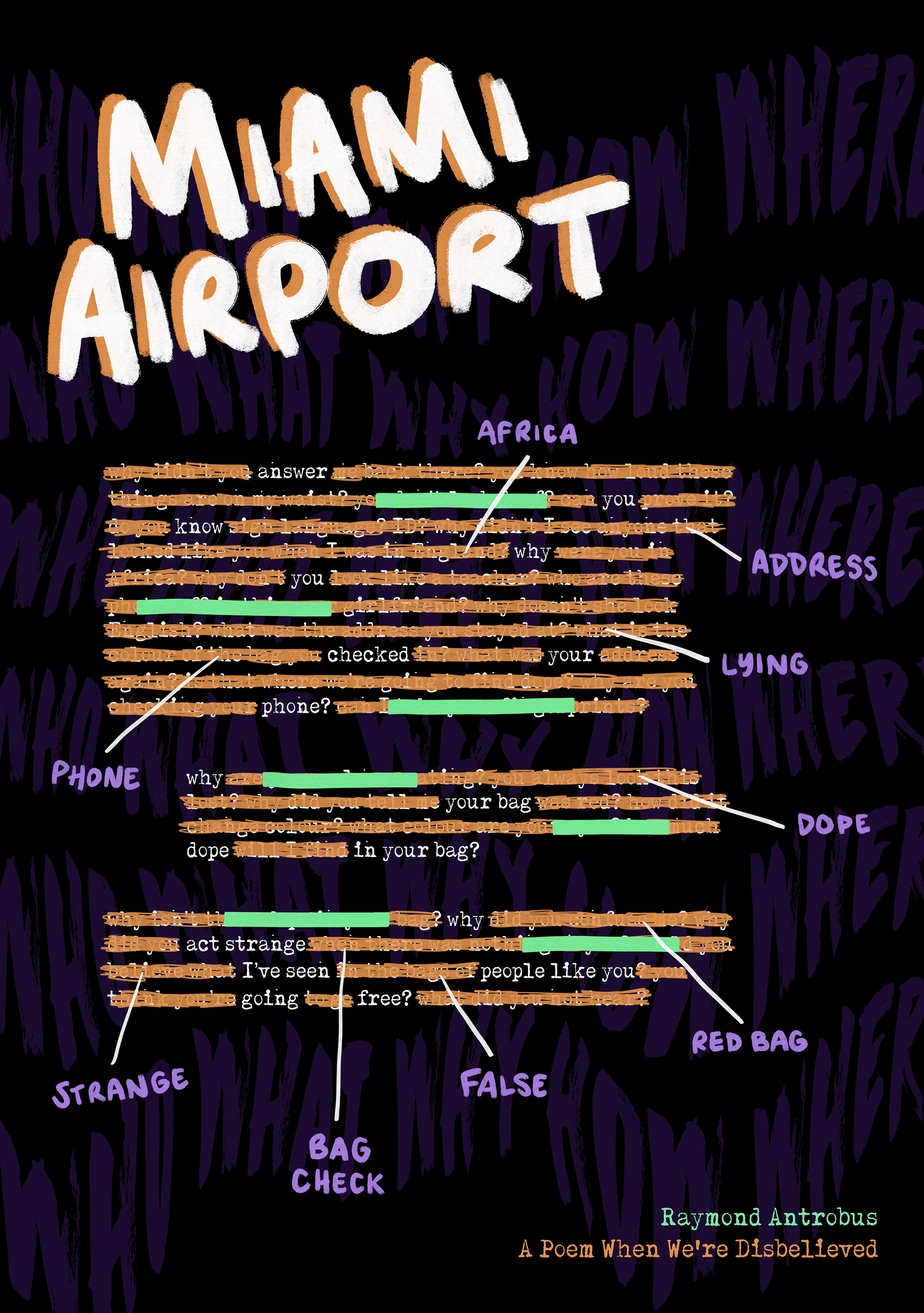 My poster for type as image was inspired by police files from investigations. This is why type is crossed out and why some words are being called out. I felt like it was important to express an emphasis on the major questions he is asking of Antrobus.  I wanted my viewer to also experience a sense of creepiness from my design. In the background I included the repetition of who, what, where, how, and why the officer asked. All combined I believe the multiple layers and differences create a dynamic and interesting read.
The design of my image and type poster was based on handwritten type. I ended up creating a reading series for the poster for additional information. The background shows the poem as a texture. I wanted it to feel like an out of body experience focused on him being targeted. Furthermore, this texture is supposed to be a haze on confusion and stress. 
I chose to have a portrait of Raymond Antrobus to show how personal and shocking this moment was for him to experience. I felt like including the x's on his eyes to symbolize how he was a target of racial injustice.